Andalusia Health, a 2005, 2007 and 2011 recipient of Thomson-Reuters' Top 100 Hospital designation, is an 88-bed acute care facility that has served the heart of South Alabama since 1966. Andalusia Health is also accredited by the Joint Commission.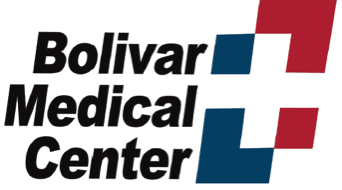 For 60 years, Bolivar Medical Center has provided high-quality, compassionate care to patients throughout the Mississippi Delta. Bolivar Medical Center offers a full range of inpatient, outpatient and emergency room services with a highly trained and experienced staff that truly cares. Bolivar Medical Center's culture is reflected in our desire to care for Every Single One, from the patient and family members, staff and physicians to our entire community.

Carolina Pines Regional Medical Center has been an integral part of the lives of people throughout Darlington County and the surrounding areas for over 20 years. Our 116-bed hospital offers a full range of inpatient, outpatient and emergency room services to a service area totaling over 125,000 individuals. We are dually accredited by the Joint Commission and Healthcare Facilities Accreditation Program (HFAP), a Primary Stroke Center, an Accredited Chest Pain Center, and a Blue Distinction Maternity Center. We are committed to continuing to be a trusted provider of quality care, close to home, for generations to come.
Established in 1951, CMH Regional Health System has been providing quality healthcare to area residents for over 60 years. CMH Regional Health System's Clinton Memorial Hospital is a 165-bed hospital located centrally in Wilmington, Ohio, only an hour drive from three of Ohio's major metros: Cincinnati, Dayton, and Columbus. CMH offers a full range of inpatient and outpatient specialized services, including emergency services, diagnostic and interventional cardiology, medical and radiation oncology, orthopedics, obstetrics, urology, ENT, diagnostic and interventional radiology, and more.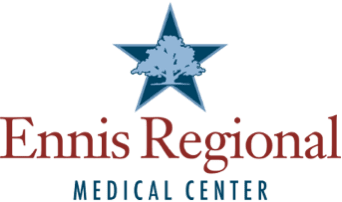 Ennis Regional Medical Center is the first and only hospital located in Ennis, Texas. We're a full-service health care facility providing services that include advanced digital imaging, 24-hour emergency care, physical and occupational therapy, and same-day surgery. Ennis Regional Medical Center is truly the best of both worlds: we are a full-service hospital that is small enough to allow us to provide our patients with the personal attention that they deserve and large enough to provide them with the services they need.

Livingston Regional Hospital (LRH) is a 114-bed hospital providing a continuum of care covering all aspects of healthcare, from 24-hour emergency services to rehabilitative services on both an impatient and an outpatient basis, a Level II-A neonatal nursery, a 10-bed gero-psych unit and many other services. Fully accredited by the Joint Commission, the hospital in Livingston serves a five-county area in central Tennessee and southern Kentucky.

Logan Memorial Hospital has been a leader in quality healthcare for the Logan County area and surrounding communities for over 75 years. The facility is composed of 75 inpatient beds, including 6 ICU/CCU and 10 Swing beds. Services include a Surgery Center with three ORs, plus two separate endoscopy suites, a 24-hour physician-staffed Emergency Department, and Imaging technology including PACS, digital mammography, spiral 16-slice CT, 3D ultrasound, MRI Echo and nuclear medicine.

Logan Regional Medical Center is a 132-bed acute care facility in Logan, West Virginia. The hospital offers a full range of health care services in a recently expanded facility. A renovated $1.1 million Physical Rehabilitation Unit opened in 2003. A $20 million Emergency Department and Facility Renovation, completed in 2005, added approximately 42,000 square feet to the facility and renovated approximately 8,000 square feet within the existing hospital. The Emergency Department includes 22 rooms, a portable X-ray unit, a CAT scan, a portable ultrasound, X-ray rooms and three trauma rooms. The second floor includes the Women's Center, with three labor and delivery suites, a staging area and a nine-bed nursery with the latest in safety and LDR security features. PACS Technology, which allows physicians in the Emergency Department to make consultations 24 hours a day with radiologists at other facilities across the country, has also been installed. The hospital has also recently purchased over $4.2 million in state-of-the-art medical equipment.

Palestine Regional Medical Center (PRMC) provides two facilities: PRMC Hospital and PRMC's West Campus, including behavioral health. For over 60 years, the citizens of Anderson and surrounding counties have depended on the healthcare facilities in Palestine. Serving approximately 100,000 people, PRMC provides 150 beds with a highly skilled staff of healthcare professionals. A full range of comprehensive care is offered, including the latest in diagnostic, therapeutic and rehabilitative services, both on an inpatient and outpatient basis. Approximately 500 employees and 40 volunteers work closely with the medical staff, which includes over 70 physicians representing 28 different medical specialties.

The mission of Parkview Regional Hospital is making communities healthier. Licensed for 58 beds, we offer acute medical/surgical care, rehabilitation, surgery and emergency care. Our service area covers a 50-mile radius and approximately 40,000 people in Limestone, Freestone, Hill and Leon counties in Central Texas. Our priority at Parkview Regional Hospital is to provide quality care to our patients.

At SageWest Health Care, we are committed to providing our patients with the highest quality, family-friendly care available. SageWest Health Care is located in Fremont County, WY, encompassing two hospitals in Riverton and Lander, which are both fully accredited by the Joint Commission. We offer a wide range of health care services, including inpatient medical services, emergency room services, intensive care, surgical services including preventative colonoscopy screenings, therapy services, imaging services including 3D mammography, laboratory diagnostic services, primary care, infusion services and women's health.

Established in 1907 as Lawton's first civilian hospital, Southwestern Medical Center has been an integral part of the lives of those living in Southwest Oklahoma. Our 199-bed hospital offers a full range of inpatient, outpatient, and emergency medicine services, including inpatient behavioral health services. Southwestern Medical Center is proud to be the first Joint Commission certified Primary Stroke Center in our region and the first rehabilitation facility to receive a three-year accreditation from CARF. Our team members are committed to following stringent patient safety and quality standards, making us a trusted source of high-quality care.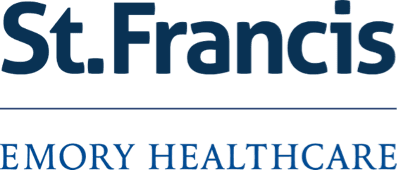 For more than 70 years, St. Francis-Emory Healthcare has been a healing presence throughout western Georgia. Our 376-bed hospital offers a full range of inpatient, outpatient and emergency room services through our partnership with Emory Healthcare. St. Francis-Emory Healthcare is proud to have the only open-heart surgery program in the Columbus area, a hallmark of quality care.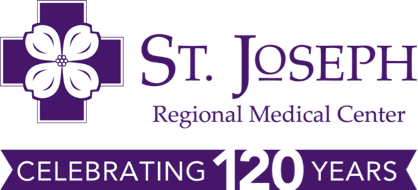 For 120 years, St. Joseph Regional Medical Center has been responding to the healthcare needs of those living in the Lewis-Clark Valley and surrounding rural communities. St. Joe's is the largest full-service regional medical center between Boise, Idaho and Spokane, Washington, providing advanced-level specialty care with more than 120 board-certified physicians and providers.

Vaughan Regional Medical Center is the sole community provider hospital located in historic Selma, Alabama. The 175-bed Joint Commission-accredited facility employs more than 400 people. At Vaughan Regional Medical Center, our expert, caring professionals strive daily to ensure that we not only meet but exceed expectations in providing quality healthcare to our patients.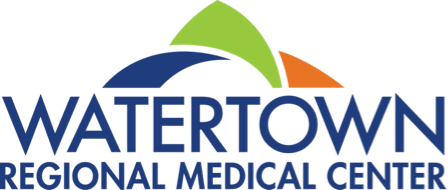 Watertown Regional Medical Center, a 95-bed facility, has been providing the residents of Dodge and Jefferson counties with excellent healthcare for over 115 years. By placing patients' needs first, Watertown Regional Medical Center's services have grown to include Emergency and Urgent Care, Primary Care, Women's Health, Orthopedics and Sports Medicine, Heart and Vascular, Neurology, Pulmonology, Ophthalmology, and many additional specialties, including chest pain accredited by the American College of Cardiology. With a five-star rating from the Centers for Medicare and Medicaid, Watertown Regional Medical Center combines advanced technology with diagnosis and treatment of complex illnesses and injuries.

Kindred Hospitals aim to help our patients reach their highest potential for health and healing with intensive medical and rehabilitative care through a compassionate patient experience. Find your future with Kindred Hospitals, part of ScionHealth. Your career growth begins when you join our interdisciplinary team of doctors, nurses, therapists and other experts, working together to form individualized care plans for our patients. Opportunities through our development programs, training seminars and university partnerships not only allow for continual career growth but emphasize our commitment to investing in our employees.

A career at OSF HealthCareTransitional Care Hospital, an 18-bed long-term acute care hospital and a 29-bed acute rehabilitation unit, is more than a job. Here, our clinicians play a vital role in the recovery process for chronic, critically ill and medically complex patients. Our clinicians answer to a special calling, as they have a fundamental, internal drive to directly help people. In return, we serve, develop and respect our mission partners in environments created to optimize their job effectiveness, experience, and satisfaction.
You have not recently viewed any jobs.
You have not saved any jobs.
Sign Up For
Job Alerts
Get the latest job openings based on your interests, skills and background sent directly to your inbox. Click "Add" after entering your interests, then click "Sign Up" and we'll email you when an opening matches your criteria.